Melanzane Parmigiana
Cook up a traditional Italian treat with our tasty Melanzane Parmigiana (eggplant, tomato and parmesan bake) recipe. Once you've got your sauce on the go, fry eggplant slices in our delicious Bertolli Buttery, draining them on kitchen paper after. Then it's simply a matter of stacking. Spread a layer of your tomato sauce in an ovenproof dish, followed by a layer of eggplant and then cheese, repeating until all ingredients are used up. Pop your dish in a preheated oven for 20-25 minutes and you're done, easy!
Prep time

20 minutes

Servings

4 portions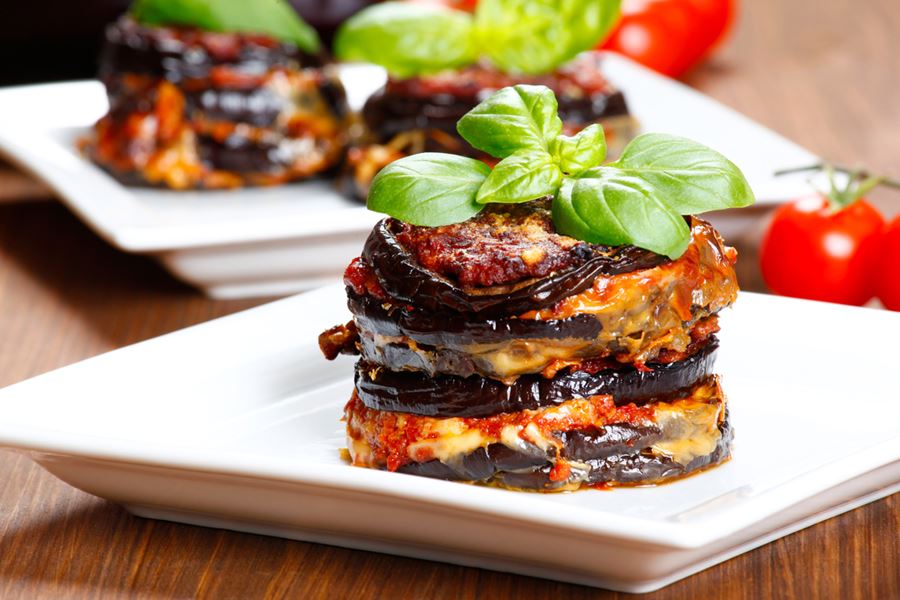 Ingredients
2 eggplants sliced
40 grams Bertolli buttery spread
115 grams fresh mozzarella cheese
115 grams grated Parmesan cheese
400 grams can tomatoes
1 tbsp tomato purée
1 large clove garlic peeled and crushed
1 tsp dried basil
1 tsp dried marjoram
0,5 tsp fennel seeds
Instructions
Place all sauce ingredients in a saucepan and simmer for 15 minutes.
Fry the eggplant slices in the Bertolli and drain on kitchen paper.
Place a layer of tomato sauce in an ovenproof dish or individual dishes.
Cover with a layer of eggplant slices and then slices of cheese.
Repeat layers until all ingredients are used up, finishing with Parmesan cheese.
Bake in centre of preheated oven 200 ° C, 180 ° C fan, Gas mark 6 for 20-25 minutes.